Contribute
Traffic & Mobility
Our guests can take advantage of multiple mobility options in Zugspitze area – sustainable and uncomplicated.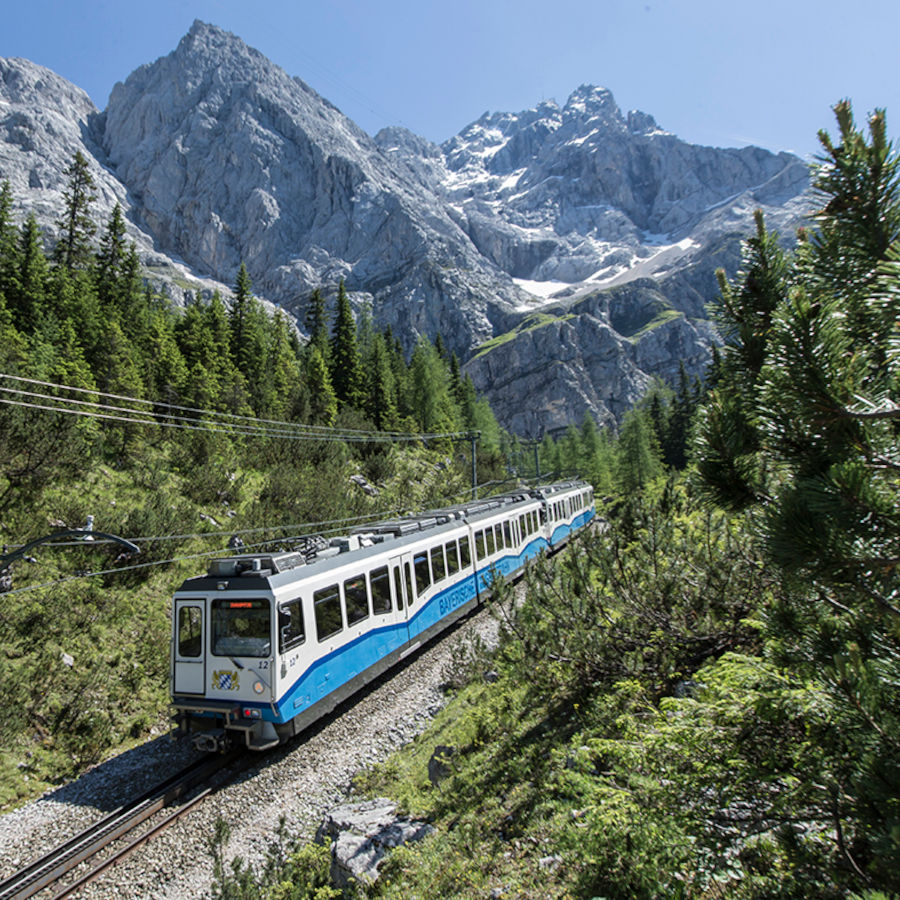 Public Transport & Arrival By Train
The Hotel am Badersee is easily accessible by regional train via Munich / Innsbruck and by public transport from the railway stations. Event participants can benefit from a special offer from Deutsche Bahn as part of our cooperation with Germany's Top 250 Conference Hotels.

Public transport is included in the local tax for all leisure guests - use your guest card for a free ride with the Eibsee Bus or local buses in Garmisch-Partenkirchen.


Deutsche Bahn: Getting Here By Train
Be Inspired: 'Green' Events At Lake Badersee
We offer our hotel and restaurant guests three charging stations with a total of 5 outlets for electric cars.
These stations are public and can be used by other drivers of electric vehicles as well - for instance, as part of our cooperations with carwow.de or emobilhotels.com. Our charging stations deliver 100% sustainable power from our local water power plant.


OUR CHARGERS:
Location: Parking lot next to the hotel entrance
Charging stations: 2 x Mennekes Amedio 22
Outlets: 4 x Typ 2 AC
Charging power: 4 x 22 kW
Location: Underground parking lot
Charging stations: 1 x Mennekes Amtron
Outlets: 1 x Typ 2 AC
Charging power: 1 x 22 kW
Roaming provider: Ladenetz.de
Direct payment: Credit card via App


LEARN MORE IN OUR PRESS AREA (IN GERMAN):
Mountain Bike Or e-Bike? Rent Your Bike At The Hotel
During the summer season, you can rent mountain bikes and e-bikes at the hotel or from bike rentals nearby. We also have two charging stations for e-bikes, where we can charge four bikes at once. Feel free to ask for assistance with your own e-bike.


CONTRIBUTE
Sustainability & Nature Protection
Sustainable practices are indispensable for the future of the travel industry. In our fantastic location, surrounded by the alpine meadows, vast forests and the high peaks of the German Alps, we have developed a special relationship with nature and the environment.
We live amidst this nature and we spend a lot of time in the mountains at any season. Therefore, it is crucial for us as a local enterprise to contribute to the preservation of our environment and resources. What is good for the environment is also good for our business! We do our best to take care of the environment and treat the resources at our disposal with care. We review our operations on a regular basis to identify and implement new opportunities that would drive our sustainability commitment.
Learn more about our progress and future goals on this page.


MORE ON OUR SUSTAINABLE PRACTICES IN PRESS AREA (IN GERMAN):